Immigration Case Review Form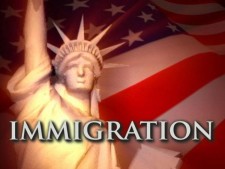 Defend Your Legal Rights. Receive an Immigration Case Review by an Attorney in Minnesota
Are you in need of an immigration attorney? As an immigration law firm in Minnesota, Tarshish Cody PLC provides legal representation in various immigration matters for businesses and individuals.
Receive a free case review by a Minnesota immigration attorney:
Start Your Immigration Case Evaluation
Minnesota Immigration Lawyers Know the Law
Ask an attorney at our firm about how to make Minnesota's immigration laws work for you.  An immigration lawyer will walk you through the steps needed to resolve your immigration questions.  Our staff will make sure that your immigration case is dealt with promptly and handled properly.
Get started now by completing the above immigration case review form.  A Minnesota immigration lawyer will review your information.
Free Immigration Case Review in Minnesota.