Minnesota Asylum Attorney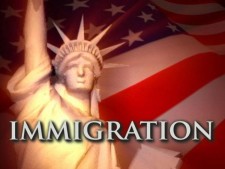 Asylum Guide
If you are eligible for asylum in the United states, it means that you either have a "well-founded fear of persecution" or that you have been persecuted in your country due either your religion, political opinion, race, membership in a particular social group, or your nationality.
In order to apply for asylum you need to submit a completed I-589 form, along with supporting and detailed documentation, and affidavit.
If you are applying from outside of the United States, you can apply for a refugee status. This is based off the same criteria. The group that you fear persecution from must be either the government itself, or an unlawful group that the government is either unwilling to, or unable to control. If you have experienced, and are able to prove that you have experienced past persecution by either of these groups then you are what is considered to be a well-founded fear of persecution. If you are able to prove this, than the burden of proof then falls on the government of your home country, in needing to prove that the situation has in fact changed, and that you no longer have to fear persecution.
If you are currently in lawful immigration status you are able to submit an application to the appropriate United States Citizenship and Immigration Services Service Center. If after submitting this application, it is denied, you will remain in lawful status that said, if you are applying and are not currently in lawful status, you will be placed in removal proceedings. If this happens, and you are in removal proceedings while waiting to find out if your application for asylum has been approved you may be eligible to apply for withholding of removal and relief under the Convention Against Torture.
In order to get asylum you must apply within the first year that you are in the United States. There are however, exceptions to this rule. If your asylum application has been pending for more than 150 days, you are eligible to get a work permit by applying with the I-765 form. If you are later granted asylum, and you have children and/or a spouse who reside in the country that puts them at risk of being prosecuted, they are able to apply with the I-730 form to come over to the United States. One year after you are granted asylum, you are able to apply for a green card.
We welcome your call today at 952-361-5556 (or fill out the free case evaluation form below) to help you through the legal issues of your asylum case.
Start Your Immigration Case Evaluation