Minnesota Child Status Protection Act (CSPA) Attorney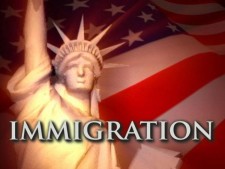 CHILD STATUS PROTECTION ACT (CSPA)
The Child Status Protection Act (CSPA) was created to keep immigrant families together, and allows children to immigrate to the United States with their parents, despite employment or family-based waiting times, which can take over 20 years depending on the circumstances.  Was enacted in order to keep immigrant families intact.
Before the Child Status Protection Act (CAPS) once a child turned the age of 21 they were no longer able to immigrate to the United States with their parents. Since this law came into existence, the Child Status Protection Act "freezes the age" of children immediately related to the parent that is petitioning for permanent residency; this also applies when a son or daughter who is married has been petitioned by a parent to become a United States citizen becomes widowed or divorced. Along with this, there is also a mathematical formula that the Child Status Protection Act uses that allows the specific amount of time that a visa petition was pending to be subtracted from a child's age at the time that the priority date takes place.
The CSPA also consist of an "opt-out" clause meaning at unmarried adult children of United States Citizens to be, to choose between two categorize depending on which will reunite them with their parents in a shorter time span.
The CSPA applied to thousands of people, not only people who were sponsored for lawful permanent residence after the law was established, but to those who were sponsored for their official green cards before August of 2002. We welcome your call today at 952-361-5556 (or fill out the free case evaluation form below) to help you through the legal issues of your child status protection act case.
Start Your Immigration Case Evaluation