Minnesota Comprehensive Immigration Attorney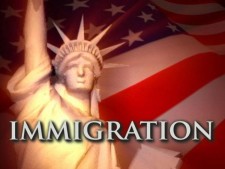 Proposed Immigration Law Changes
Today, the U.S. government is embarked on a path to reform its immigration laws. For those who have come into the U.S. without legal documentation or perhaps overstayed their visa, these proposed changes can actually be beneficial. In order to successfully navigate through this new landscape of immigration law and regulations, Tarshish Cody PLC provides immigration law attorneys who will explain your rights and options in this new environment.
Proposed Registered Provisional Immigrant (RPI)
Should congress approve proposed legislation, individuals who have entered into the United States illegally, may be able to apply through the Registered Provisional Immigrant (RPI) process to immediately obtain a work permit, allowing these persons to legally obtain work in the U.S.
Here are a few of the proposed changes in U.S. immigration law:
Currently, non-U.S. citizens who lack legal status to be in the U.S. may qualify for provisional waivers under the deferred action for childhood arrivals (DAVA) option.
People with F-1 student visas, as well as other work-related visas should seek legal counseling when the laws are changed, to assess their rights and discuss their options with our experienced immigration attorneys.
It is anticipated that the environment allowing employers to hire non-U.S. workers will become much more stringent and with more oversight. Tarshish Cody PLC attorneys have the experience and knowledge to assist H-2A visa holders to cooperate with employers who wish to bring non-U.S. citizens to this country for employment.
Undocumented youth who are in the U.S. without documentation may be helped by the proposed legislation known as the Development, Relief, and Education for Alien Minors (DREAM) Act.
Contact DREAM Act Lawyer
We welcome your call today at 952-361-5556 (or fill out the free case evaluation form below) to help you through the legal issues of your comprehensive immigration case.
Start Your Immigration Case Evaluation