Minnesota EB5 Investment Visa Attorney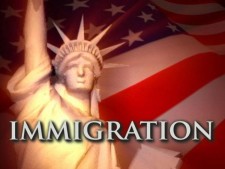 Employment Based 5/EB5 Lawyer
Those who would like to apply for a Green Card through an EB5 investor visa application can expect to meet detailed requirements and a sometimes involved application process. Our lawyers at Tarshish Cody PLC are experienced in this form of permanent residency application and are ready to assist. Call 952-361-5556.
Traditional EB5 Investor Visa
An employment-based traditional EB5 visa application requires an investment of $1 million or more in a new or struggling U.S. business. This visa requires the investor/Green Card holder also hire at least 10 workers within the first two years of starting a business; or
The applicant for a traditional EB5 visa invest at least $500,000 in a new or struggling business that is located in a targeted employment area (TEA) in the U.S. The TEA's must have an unemployment rate above the current national average. Also, the EB5 applicant must hire 10 people during the first two years of business investment.  This traditional EB5 Green Card visa may be the right fit for certain investors. Our attorneys are standing by and will schedule a free initial consultation to begin the conversation that answers important questions about this program. Call 952-361-5556.
Regional Center EB5 Investor Visa
There is another EB5 application process that is less complicated than the traditional EB5 investor visa. An immigrant investor can participate in a regional center investment that allows his/her spouses and minor children to obtain legal status as permanent residents. In this program, a third party originates a regional center, an immigrant investor can participate in this program by investing funds in an amount required. This program does not require the immigrant investor to hire a certain number of employees, or even oversee the project personally.
Schedule a Free Consultation With an Experienced Immigration Lawyer
Our Tarshish Cody PLC attorneys are experienced in the EB5 program and offer free, initial consultations to begin the process of permanent residency and Green Cards for immigrant investors into the U.S. We welcome your call today at 952-361-5556 (or fill out the free case evaluation form below) to help you through the legal issues of your EB5 Investment Visa case.
Start Your Immigration Case Evaluation