Minnesota Immigration Appeal Attorneys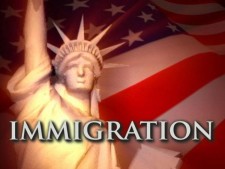 Tarshish Cody's Attorneys Manage Immigration Appeals
Petition To Appeal Your Immigration Case
The reasons for the need to appeal an adverse immigration decision can be different based on personal circumstances. For example just being accused of a crime may put the accused at risk for deportation. There may be circumstances involving people who have come to the United States solely to seek refuge from persecution, but their petitions were denied. Whatever the specific case, the loss of an immigration appeal may result in serious consequences including deportation and removal orders. Talk with our experienced immigration appeals lawyer whose job is to preserve your legal rights with an appeal to stay in America.
At Tarshish Cody PLC, we are in business to help you. From our offices in Minneapolis, Minnesota, our immigration clients come from throughout the surrounding metropolitan areas of the Twin Cities. Tarshish Cody's attorneys understand our clients' needs for strong representation in immigration appeal cases.
Call 952-361-5556 and talk directly with our staff about your specific immigration appeal case.
We provide immigration appeal services that include:
Clients who have entered the country illegally and may have an expired visa, or if they may be facing criminal charges that could result in deportation and removal.
Clients who have been denied a visa, such as family immigration visas, non-immigrant visas, and all other visa issues.
Clients who have fled from political, religious, or other forms of persecution, and need representation to stay in the United States as a safe haven. Those who have had their asylum petition denied, and need legal representation to appeal that denial.
The filing of a petition to appeal with a federal court, U.S. Citizenship & Immigration Services (USCIS) or the Board of Immigration Appeals (BIA), can produce a stay or delay in deportation and removal proceedings. Other options include a visa extension applications, as well as other filings to avoid deportation.
Talk to a Tarshish Cody Attorney
Our Immigration Appeal Attorneys at Tarshish Cody PLC provide initial consultations. You are invited to discuss your case with an experienced lawyer without charge regarding your rights for an immigration appeal. Tarshish Cody wants to help. We welcome your call today at 952-361-5556 (or fill out the free case evaluation form below) to help you through the legal issues of your Immigration Appeal case.
Start Your Immigration Case Evaluation