Minnesota Nonimmigrant Visas Attorney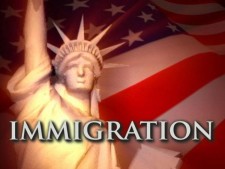 MINNEAPOLIS NON-IMMIGRATION VISA ATTORNEY
The immigration attorneys at Tarshish Cody offer their services to both individuals looking to start work in the United States and Employers seeking qualified talent.  We offer a free initial appointment to help you better understand the process and to access which non-immigrant visa suits you or your organization best.  Call and speak to one of our immigration attorneys directly at 952-361-5556.
F-1 Optional Practical Training (OPT) Visa
Post-secondary students who have completed or who are pursuing a degree may qualify to apply for an F-1 OPT visa.  This can be an associate's degree, bachelor's degree, or master's degree.  An F-1 OPT visa is a type of non-immigrant visa that will allow these students to stay in the country for one (1) more year unless they are a science, technology, engineering, or mathematics (STEM) graduate, which would allow them the possibility to work for an additional 17 months, extending their stay in the United States to a total duration of 29 months after their graduation date.  To qualify for an F-1 OPT Visa, one must submit their application no earlier than ninety (90) days and no later than sixty (60) days prior to the completion of their program.  Once the OPT visa has been approved, students are granted a grace period of ninety (90) days to find employment in their field of study.  Seeking legal advice from an experienced immigration attorney can save you time and help you better understand the application process.  We encourage you to call with any questions you have.  Call 952-361-5556 and get answers from our attorneys now.
Converting to H-1B Status
Here at Tarshish Cody, we understand that many of our clients who are residing in the United States under the F-1 Status wish to convert their student visa to an H-1B employment visa.  There are many regulations to follow, requirements that need to be met, and documents that need to be filed in order for the request for change of status to an H-1B visa to be selected and approved.  Some employers may hesitate to provide the fragile information you will need to apply for the H-1B visa adding another concern to your list.  Our experienced immigration attorneys can assist you in working directly with your new employer to petition for an H-1B visa while maintaining high confidentiality.
Extension of F-1 Status under the H-1B Cap-Gap Rule
The Cap-Gap is a grace period in which allows eligible students with H-1B petitions that are pending or approved to remain in the United States under the F-1 work permit status until the date they begin their approved H-1B employment period.  In order to qualify for the change of status, the H-1B petition must be submitted during the acceptance period.  This non-immigrant visa requires extensive documentation that must be submitted timely in order for the H-1B status to be approved and begin on October 1st.  Should the student's H-1B application be selected for approval, their extension will continue until September 30th.  If the USCIS denies, rejects, revokes, or if the applicant withdraws their H-1B petition, the student will be given two calendar months (60 days) from the date of notification before they are required to depart from the United States unless the reason for denial of the F-1 student's request is due to the finding of a misrepresentation, status violation(s), or fraud.  In this instance, both the automatic cap-gap and the two month (60 day) grace period will not apply as the student is deemed ineligible and will be required to leave the United States immediately.  Our immigration attorneys can help you prepare and will advise you throughout the application process.  To learn more about this type of visa, contact one of our immigration attorneys at 952-361-5556.
E Treaty Visa
Are you seeking to start up a business in the United States? If you haven't already established a company overseas you may be eligible for an E-1 Treaty Trader Visa or an E-2 Treaty Investor visa.  To learn more about these non-immigrant visas, contact us at 952-361-5556 and speak to one of our immigration attorneys today.
L Transfer Visa
If you are seeking to bring your already established business to the United States, you may qualify for an L1 intracompany executive transfer visa or an L2 intracompany skilled worker transfer visa.  Tarshish Cody's experienced attorneys can help you find the visa that fits your organization's needs.  We invite you to call us at 952-361-5556 to further discuss these non-immigrant visas.
Visas for Individual or Group Performers
Did you know that there are specified visas for athletes and other entertainers to visit the United States? These visitor visas are called O visas and P visas.  If you are an athlete or entertainer seeking to visit the United States, our immigration attorneys can help you to obtain the correct visa you need.  We welcome your call 952-361-5556.
At the law offices of Tarshish Cody, we understand how stressful and complex the immigration process can be.  Our job is to aid you through the process and we ensure that we will help you to complete the paperwork timely and accurately the first time.  To schedule a free appointment with our immigration attorneys, contact us directly at 952-361-5556 (or fill out the free case evaluation form below).
Start Your Immigration Case Evaluation