Minnesota Processing Times Attorney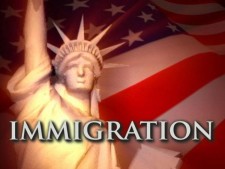 The United States Citizenship and Immigration Services guarantees those who use their Premium Processing Service to have to wait only a 15 calendar day processing period. The Premium Processing Service is not available for everyone, only for certain immigration employment-based applications and petitions. If the process is not complete within the 15 calendar day period the fee is funded, and the related cases will continue to go through the expedited processing.
The 15 calendar day timeline begins when the United States Citizenship and Immigration Services receives a completed Form I-907, and the $1225 file fee. The USCIS will then issue the applicant or petitioner one of the following: a denial notice, a notice of approval, a request for evidence or open a fraud or misrepresentation investigation, or a notice of intent to deny. If the recipient receives either the notice that additional evidence is needed, or the notice of intent to deny, a new 15 calendar day period will begin when the USCIS receives a response from the applicant.
Premium processing does not apply to all nonimmigrant and immigrant petitions, however it does for forms H-1, and L-1.
We welcome your call today at 952-361-5556 (or fill out the free case evaluation form below) to help you through the legal issues of your Premium Processing case.