Minnesota Removal Deportations Attorney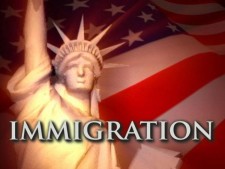 REMOVAL-DEPORTATIONS
What is Deportation?
Deportation is the act of removing a foreigner from a country due to their presence being deemed unlawful or prejudicial.  The notion of being detained and deported by Immigration and Customs Enforcement can be an extremely stressful time that leaves you feeling perplexed.  Non-citizens of the United States can be placed into what is called "removal proceedings" before the Immigration Court for a wide variety of reasons including, but not limited to:
being convicted of a criminal act;
entry into the United States by or through illegal means;
overstaying the period of stay of a visa; and
violating the terms and conditions of a visa.
Can I seek relief from removal proceedings?
Yes.  An individual who is in the process of removal proceedings is able to pursue:
adjustment of Status (also known as a Green Card in the United States);
asylum;
prosecutorial discretion;
termination;
waivers; and
other forms of relief.
Consult an Immigration Attorney
Are you facing deportation or removal proceedings? Let our experienced immigration attorneys reduce the stress during this stressful time.  We understand the intricacies of immigration court litigation and can help you fully understand what your rights are and walk you through the process.  Contact our office at 952-361-5556 (or fill out the free case evaluation form below) to schedule your free initial appointment today.
Start Your Immigration Case Evaluation