Minnesota United States Citizenship Attorney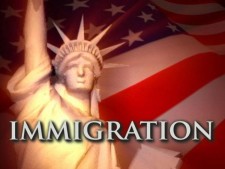 UNITED STATES CITIZENSHIP
Once you have obtained your Green Card, what are the steps that need to be taken in order to become a lawful permanent citizen of the United States?
Generally you must be considered to be a lawful permanent resident in order to apply for naturalization. However, there are a few slight exceptions to this rule.
To be considered eligible for naturalization, you must:
You must be a lawful permanent resident of the U.S for at least 5 years prior, or 3 years if you are married to a U.S citizen (however you must have also been married for at least 3 years at the point of obtaining lawful permanent residency and citizenship). Exceptions have been made for persons who have provided an honorable service in the United States Armed Forces.
Be considered a person with a strong moral character
Take the oath of loyalty to the United States of America
Be in the U.S for more than 50% of the residency timeframe.
Pass a government given test on National history and government
Be able to write, speak, and read simple phrases and words in the English language – this is another rule where exceptions have been made in the past.
Once you have become a permanent resident of the United States, you may sponsor your parents, spouse, children, or siblings so that they may too obtain lawful permanent residents in the United States. Some people are able to obtain United States citizenship through birth or as minors through their parents or grandparents. This is called "acquiring United States Citizenship through acquisition or derivation".  We welcome your call today at 952-361-5556 (or fill out the free case evaluation form below) to help you through the legal issues of your United States Citizenship case.
Start Your Immigration Case Evaluation