Minnesota Unlawful Presence Bars and Waivers Attorney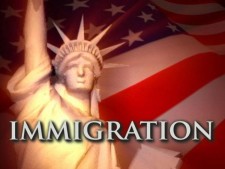 UNLAWFUL PRESENCE BARS & WAIVERS
In the year 1996, Congress passed a law that stated that persons who have been in the United States unlawfully for a certain amount of time prior to leave would not be able to obtain permanent residency within the United States without having first obtained a waiver.
Those who have been in the United Stated States as an "unlawful presence" for more than 180 days cannot return for at least 3 years. Those who have been in the country as an unlawful presence for more than 365 days accumulated 180 days or more  are not allowed to return to the country for at least another 10 years.  Anyone who has illegally returned to the United States without obtaining a waiver must wait at least 10 years before they are even able to apply for a waiver. This same rule is in place for anyone who illegally returns to the United States after having been deported.
Was in which unlawful presence can occur are: Violating her/her status if proper notification is provided by the government: Entering the United States without a complete and proper inspection: and finally, by over stating the date of expiration according to their I-94 form.
If the person in question has committed a material misrepresentation, or fraud they are permanently banned for the United States, unless, they are able to obtain a waiver.
How Can One Obtain a Waiver?
A waiver can be obtained through submitting for I-601 to the United States Citizenship and Immigration Services office, as well as by demonstrating that the person in question would positively benefit the country should they be granted permanent citizenship. We welcome your call today at 952-361-5556 (or fill out the free case evaluation form below) to help you through the legal issues of your unlawful presence bars and waivers case.
Start Your Immigration Case Evaluation