Getting Started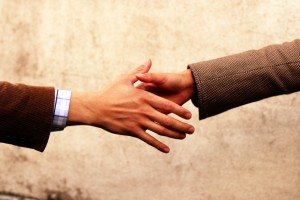 Consultations
We provide free 30 minute consultations via telephone.  Our consultation involves talking about the legal problem and identifying a general idea of the work involved to achieve the best possible outcome.
We offer in-person meetings by appointment, as the next step in the process.
Hiring Attorneys in MN
Representation commences when a written fee agreement is executed and payment arrangements are made.
Fees
Our  fee structures vary by case.  Depending upon the client's needs, fees may be reasonable hourly rates, flat fee all inclusive arrangements, contingent fees or hybrid fee arrangements. Our goal is to design fee arrangements to fairly reflect the level of service and work provided and the value conferred to our client.
Fees vary because they always depend on the seriousness of the matter at stake, the timing and expediency of the case, the anticipated volume and complexity of work, the desired results, and other client expectations.
Our fees are very competitive and generally below other attorneys based out of downtown Minneapolis, St. Paul, and Chicago.  The quality of legal services rendered to you, however, will be as comprehensive, professional and competitive as you will find anywhere in Minnesota or Illinois.
Reduced Fee Options – Limited Scope Representation
Our attorneys offer limited scope representation in matters that do not involve court action. This usually means our client proceeds pro se (without counsel) in the hearing or in communications, but that we provide advice, legal research and other specific support roles as agreed upon with the client at the outset.  Limited scope representation can be beneficial to a client, without breaking the bank.  In this way, clients can control fees and savings can be a fraction of the total fees for comprehensive full scope representation.