Injury Practice Areas
If you have suffered an injury at the expense of another, our attorneys can help.
Below you will find a list of the injury practice areas that our attorneys specialize in:
Getting Help
We welcome your call to discuss any questions or work through your legal issues. Call us today at 952-361-5556 or fill out our injury Case Evaluation Form.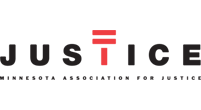 Attorneys Practicing In This Area
Staff Supporting This Area
Margaret Segura