Minnesota Medical Malpractice Attorney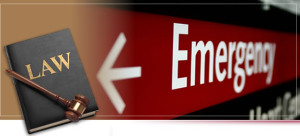 People put their trust in doctors and nurses but when that trust is betrayed because of a medical error and it results in a disability, coma or even death, you feel angry and deceived. Other emotional difficulties like stress, anxiety and depression can also stem from medical malpractice.
Our attorneys at Tarshish Cody, PLC law firm take pride in helping our clients work through the complexities of medical malpractice, including:
Failure to Diagnose
Improper Treatment
Surgical Error
Emergency Room Error
Pharmacy Error
Birth injuries
Wrongful Death
Delay in Treatment
Dental Malpractice
Chiropractor Malpractice
Hospital Infection
Nursing Home Malpractice
Lack of Informed Consent
Prescription Errors
Being a victim of medical malpractice can be a scary and painful experience, however you can receive compensation for financial expenses and pain and suffering by filing a complaint against the negligent medical practitioner or hospital. While this won't alleviate the pain you're experiencing, it can bring some mental relief to know that legal action is being taken to help you recover medical costs.
If you or someone you know has been a victim of medical malpractice, it is important to seek legal advice as soon as possible. The Personal Injury attorneys at Tarshish Cody, PLC law firm specialize in medical malpractice and have the relative experience to help you recover compensation needed to pay off those expensive medical bills so you can focus on recovery. For further questions about your case, call Tarshish Cody's medical malpractice attorneys at 952-361-5556 or fill out the free Case Evaluation Form.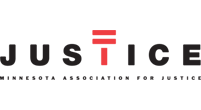 Attorneys Practicing In This Area
Staff Supporting This Area
Margaret Segura