Minnesota Workplace Injury Attorney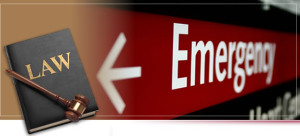 In the State of Minnesota, companies are required by law to provide employees with worker's compensation benefits if they are injured on the job with the condition that the injured employee(s) in turn will not sue the company for additional compensation.
Worker's compensation benefits do not include monetary compensation for pain and suffering or reduced quality of life, however. Furthermore, in some cases, employees do not receive adequate compensation to cover their medical expenses if their injury prohibits them from working.
Because these worker's compensation laws are in place, employers cannot be sued, however in some instances, a third party can be involved in an employee's injury. For example:
A product manufacturer can be held liable if an employee is injured by that faulty product at the workplace.
A property owner can be held liable of an employee's injury if the accident is a result of unsafe conditions on third party property.
A third party can be held responsible of an employee's injury if he or she is injured by a third party at their workplace.
At Tarshish Cody, PLC law firm, our workplace injury lawyers are ready to handle your legal case involving, but not limited to:
Car accidents
Product Liability
Slip and Fall
Burn Injury
If you have been injured at the workplace, it is important to seek legal advice from a reputable personal injury attorney. Contact us today at 952-361-5556 and speak to one of our lawyers to find out more about worker's compensation and to learn more about how we can protect your rights, or fill out the free Case Evaluation Form.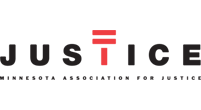 Attorneys Practicing In This Area
Staff Supporting This Area
Margaret Segura