Minnesota Vehicle Accident Attorney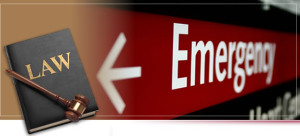 Personal injuries resulting from automobile, motorcycle, boat, or other motor vehicle accidents can cause significant physical, financial, and emotional harm. These types of vehicle accidents are extremely common and are often the result of someone else's negligence. Fortunately, there are laws in place to protect individuals who are injured in such accidents. If you have been injured in a vehicle accident, you need to speak with an experienced attorney to help you protect your rights and obtain full compensation for your injuries.
At Tarshish Cody, PLC, our personal injury attorneys are experienced in handling all types of vehicle accidents and helping clients suffering from injury. We are adept at negotiating with insurance companies and at-fault parties, and have helped many clients obtain compensation for injuries resulting from vehicle accidents.
Contact Tarshish Cody Law Firm today at 952-361-5556
Vehicle Injury Lawsuits
A vehicle accident can be very traumatic and have devastating effects on you and your family. Our attorneys and staff are very experienced in helping accident victims and their families during these challenging times. We fight for our clients to make sure they receive the medical care they require and are properly compensated for all damages resulting from the accident.
At Tarshish Cody, PLC we represent clients who have been injured in all types of vehicle accidents, such as:
Car Accidents
Motorcycle Accidents
Boating and Water Sports Accidents
Pedestrian and Bicycle Accidents
Public Transit Accidents (Bus, Railroad/Light Rail, Shuttles, etc.)
Recreational Vehicle Accidents (ATV's, RV's, etc.)
Accidents resulting from reckless, negligent, or drunk driving
Accidents caused by mechanical malfunctions or defects
Distracted driving accidents
Often times, vehicle accidents are the result of drivers breaking traffic laws, driving while under the influence, or driving recklessly. At Tarshish Cody, PLC, our goal is to make sure our clients get the medical care and compensation they deserve. Whatever the circumstances of the accident may be, the personal injury attorneys at Tarshish Cody will aggressively advocate on your behalf to make sure you are treated fairly.
Minnesota Vehicle Accident Attorney
If you or a loved one have been injured in a vehicle accident, the personal injury attorneys at Tarshish Cody are available to assist you. Get the legal representation you deserve to move forward as quickly as possible! At Tarshish Cody we will fight on your behalf to seek compensation for your injuries, pain and suffering, and financial loss which resulted from an accident. These damages may include:
Wage Losses if you are unable to work
Related home care and replacement services if you need assistance
Pain and suffering
Rehabilitation and therapy
Doctors and Medical Expenses
Emotional distress and suffering
Other damages or bills
For further questions about personal injury claims you may have resulting from a vehicle accident, call Tarshish Cody's personal injury attorneys at 952-361-5556 or fill out the free Case Evaluation Form.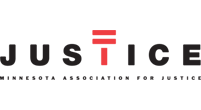 Attorneys Practicing In This Area
Staff Supporting This Area
Margaret Segura