Quick Facts About American National Insurance
American National Insurance Company is an insurance company based out of Galveston, Texas. The company was founded over a hundred and fifteen years ago, in the year 1905. They offer a large variety of insurance products including life insurance, auto insurance, property & casualty, and annuities. As of 2020, the company has total assets worth 29.5 billion dollars.
Auto Accident Victims May Be Entitled To Compensation From American National
Car accidents are a common occurrence in Minnesota. According to data collected by the Minnesota Department of Public Safety, nearly 30,000 people involved in car crashes are injured each year in the state of Minnesota. For most of these accident victims, the result is that they face extensive damages. Aside from the physical pain and suffering incurred, often they are subjected to staggering medical bills along with lost wages from work.
Typically the auto accident victim will be able to collect compensation by way of their own auto insurance provider or via the other motorist's insurance company. Sadly, however, the large insurance companies do not always abide by the maximum amount of compensation that the victim is due. Many times, valid claims are incorrectly denied by American National as well as other insurers.
If American National denied your insurance claim, what are your options? The most important thing to be aware of is that you have legal options at your disposal. You should not automatically assume that your claim is worthless. Contact an experienced Minneapolis car accident attorney who is well-versed in dealing with American National insurance claim denials.
What's The Difference Between A First And Third Party Claim?
There are two major types of insurance claims: first party claims and third party claims. An example of a first party claim would be if you are an American National customer and you are attempting to bring a claim against your own auto insurance policy with American National. In contrast, an example of a third party claim would be if you attempt to bring a claim against the auto insurance policy of the other motorist who is insured by American National.
In some circumstances you will need to seek a first party claim, while other circumstances necessitate a third party claim. Which type of claim to seek varies based on the specific facts involved in your case. Nonetheless, irrespective of whether you are an actual customer of American National, the company is required to deal with your case in an equitable fashion.
American National Must Act In Good Faith
American National is legally required to process both first party and third party insurance claims using good faith settlement procedures. They are not allowed to deny plainly legitimate claims and they also cannot use the potential to deny a claim unfairly as a negotiation strategy. There are many specific requirements that must be met by the insurance company. If your car accident was dealt with unjustly, then you may be an American National victim of bad faith.
Bad faith insurance victims qualify for compensation equal to the entire value of their damages. In addition to the original claim value, they may be granted further monetary aid. Here are some indications that could demonstrate American National to be processing your claim in bad faith:
Failure to communicate properly

Excessive delays

Failure to include relevant facts

Inaccurate characterization of the insurance policy
Not fully examining your claim

Unfairly refusing coverage

Excessive requirements for paperwork

Failure to fully compensate the claim
What Can Our Award Winning Auto Accident Lawyers Do To Help?
Inspect Your Denial Letter
You likely received an official denial letter from American National explaining why they denied your claim. It's important to review the factors which lead the insurance company to reach their determination. Once you have received your denial letter, it's important to show it to an experienced lawyer. Your attorney will be able to assess the determining denials factors and advise you as to the best course of action.
File a Demand Letter
Your lawyer can prepare your demand letter in response to American National denying your car accident claim. Within your demand letter, your attorney will enumerate the circumstances of your case and include a request for financial compensation. Moreover, if your Minneapolis car accident lawyers suspect that American National is using bad faith settlement procedures, your attorney can explain that you are willing to bring a bad faith settlement claim against American National if the situation is not remedied.
The Appeals Process
If your insurance company has denied your claim, our award winning Minnesota car accident attorneys can file an appeal directly with American National. We will ensure that your paperwork is filed correctly and prepared in the most effective way possible. This will promote a speedy resolution for your claim.
Tough Negotiation
Oftentimes people mistakenly assume that they have no further options after receiving a denial later. Some believe that the only alternative left is to sue the insurance company. In reality, however, if you find yourself in this situation, there is a way to get American National to negotiate with you. Our MN car accident lawyers have extensive experience negotiating with insurance companies. We will aggressively advocate for your claim and strive to secure the maximum settlement possible for your insurance claim.
Bring an auto accident lawsuit for your injury
Most car accident injury claims end up being settled out of court. Still, some claims may require that the victim ultimately file a lawsuit against American National. In addition to the injury lawsuit, there is also the possibility that a bad faith insurance claim needs to be brought. Our car accident attorneys will explore every possible recourse for your insurance claim, including filing a lawsuit against American National.
If American National Has Denied Your Insurance Claim, What Are Your Options?
If you or a loved one have had your insurance claim denied, the personal injury attorneys at Tarshish Cody are available to assist you. Get the legal representation you deserve to move forward as quickly as possible! At Tarshish Cody we will fight your American National insurance claim on your behalf to seek compensation for your injuries, pain and suffering, and financial loss which resulted from an accident.
For further questions about your denied American National insurance claim, call Tarshish Cody's personal injury attorneys at 952-361-5556 or fill out the free Case Evaluation Form.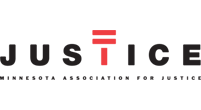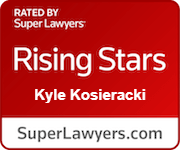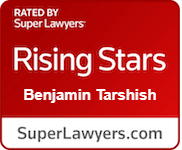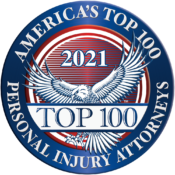 Attorneys Practicing In This Area
Staff Supporting This Area
Julie Rosales