About Attorney Scott Cody

Your lawyer needs three qualities to effectively represent you:  Skill, Communication, and Dedication. 
Great success always requires talent, and this is true whether you're talking about athletes or architects.  Attorneys are no different.  Legal skill is knowledge of both the letter of the law and how to use it.  While many lawyers focus their skill on only certain matters, Mr. Cody has proved to excel in many diverse areas of the law.  This allows him to enjoy a wide-ranging practice covering all of your needs in both litigation and transactions.
But talent is only one part of the equation.  Especially nowadays, any argument is only as effective as its presentation.  Your lawyer needs to communicate at a high level both to you and to others for you.  Mr. Cody's long experience speaking and writing professionally gives him a distinct advantage in representing clients confidently and persuasively to judges, juries, and opposing counsel.
One final factor trumps all others.  Whatever it is you need, your attorney must commit himself to you and be dedicated to achieving your interests.  In transactions, Mr. Cody focuses foremost on the client's goals and pursues them with creativity and determination.  In litigation, Mr. Cody identifies the client's best possible outcome and fights zealously to achieve it.
CONTACT SCOTT CODY:  

952.361.5556

952.361.5556
AREAS OF PRACTICE
Business Disputes – Breach of Contract, Ownership Disputes, Breach of Fiduciary Duties, etc
Civil Litigation and Lawsuits
Employment Law – Employee Handbooks, Severance Package Negotiation, Non-compete Disputes, etc.
Appellate Law – Criminal and Civil Appeals
EDUCATION
William Mitchell College of Law, J.D.

Honors:     Summa cum laude, Assistant Editor of the William Mitchell Law Review

University of Iowa, Ph.D.
South Dakota State University, B.S.
BAR AND COURT ADMISSIONS
Minnesota
United States District Court – District of Minnesota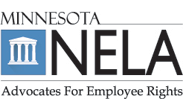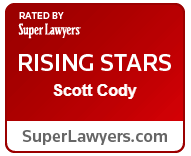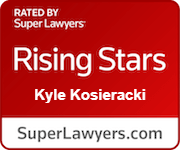 Attorneys Practicing In This Area